"I understand you have some questions."
"Let me try and answer them!"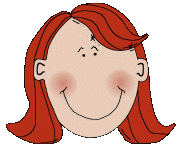 Photo FAQ's
A01. I want my own picture can you do that?
Yes, but it will cost you extra and your photo must meet all of our requirements.
See our Photo website for examples!
Our focus is not on building custom websites, which could run you thousands of dollars if we charged you by the hour, but on providing an inexpensive and easy way for you to get a website on the internet. The result is that you will need to pay extra for each photo or image you want to replace or add.
You can add 1 or more photos to your package for $70.00 (U.S.) per photo but your photo must meet all of our requirements or we will either decline your photo completely or offer to charge you by the hour.
Meet all of these requirements to get our low $70.00 (U.S.) per photo rate:
Your package must be a 3 page or 5 page package. We do not add photos to our 1 page website packages. For details...
You must hold the copyright to your photo(s), or your photo(s) must be licenced as Public Domain. For details...

Your photo must meet the width requirement for the package you are ordering

. Each package template has different size limits so check your package for the correct requirements. See Q04. What do you mean by the exact same size and shape? For details...
Your photo file size must be less than 200KB. For details...
A02. Why do you charge me extra to add my own images?
Our goal is to get you a website on the internet in the easiest and least expensive way possible. To do this we have needed to simplified the whole process. This means that we have elimated much of the customization that is done by other website design companies. This also means we are not like other website design companies that charge $2,000.00 or more to make you a small custom website. Yet we have still provided what we believe are great templates for you to choose from, which result in excellent looking websites for our clients.
It may look like the shape and size of a photo should matter but it does. Websites are very fluid that is one of the reasons why they work in all types of computer screens and browsers. It is this same fluiditity that makes switching out our images for yours not as simple as it sounds. Even the smallest difference in the size or shape of your image compared to ours can change the whole flow of the layout. We then have to take time fixing the template to adjust it back to its original look with the new image(s). The reason we can afford to offer you such low pricing for our packages is that we have limited the amount of time we have to spend customizing the packages we sell.
Adding anything other than your own text is the limit of customization we can allow if we want to keep our pricing down. To make it fair for all the customer who do not want the added customization we charge extra for each additional feature you want. Even with the additional cost for special customizations like photos we think you are getting the best over all value for your dollar.
If you need more help with questions about adding your own photo(s) please contact us.
A03. Why can't you just switch my images for yours?
Many of our templates have pictures included in them. These pictures are there to add flavor and personality to the template not as place holders. We build our templates with the intent of not replacing any of the existing photos or artwork. This is what keeps the pricing so low. If you want to add your own photo or artwork then we will need to charge you extra. This is true even if you just want to replace one or more of our photos with your own.
We can switch out our image for yours if the image(s) is the exact same size and shape as the image we have in out template, but you will still need to pay an extra fee for us to swap it out. We can only keep our prices low because we do not customize our templates. Also, if the image has to be adjusted in anyway the fee will be higher.
To see what we mean by exact size and shape click here.
To see our pricing click here.
A04. What do you mean by the exact same size and shape?
Size: The size of a photo refers to its heigth and witdth. The size of photos can be measured in many ways but we use pixals. We are not concerned if the image or photo is 200 dots per inch or 500 dots per inch, except when that makes the file too large, what matters to us is how wide and tall it is. If our image requirement is 150px wide then the image you supply must be 150 pixals wide, not 151 pixels wide. Yes, one pixel can make a difference.
Think of the image as if it is in a slot. If the slot that holds our image is 150px wide then the image that replaces it must be the same width. Content in a webpage flows around one another that is why we are so strict about the size requirements. This is also why you pay more for custom webpages. Our standardized layout saves you money.
Changing the size: Photos can usually be easily sized downward or smaller in size without noticable distortion. Enlarging is another story. You will get some distortion. You can use an image or photo editing software to change the size and shape of your image. We can do this for you but we may need to charge you extra for it.
Finding the size requirements: Each of our packages lists the size requirements or limits for the photos that can be added to that package. This list can usually be found by clicking on the "Add a Photo" link on the package page. Most package can accept photos that are formatted to one of these widths, 350px, 300px, 250px, 200px, or 150px, and for the sidebar if there is one 150px, 125px or 100px. A "px" is a pixal.
Shape: By shape we are refering to landscape verses portrait or square layout of the image. We only allow these standard shapes there are no round or rounded images. This is because even if an image or photo you have seen on the internet looks round it is actually an illusion. The buttons in the top bar of our page may look round but the image is square. The blue background matches the blue of the bar. If you want a round or rounded photo you will have to create the affect yourself but the whole image must still meet our width requirement just as if it was not rounded.
If you need more help with this feature please contact us.
A05. Do you have a dots per inch limit?
Yes, Because dpi (dot per inch) affects the size of the image file which in turn affects how much bandwidth it takes to load the picture we need to limit the total number of dpi to less than 500dpi. On a website you do not usually need images that are greater than 300 dpi . Try to keep it as small a possible. Everyone hates a slow loading page and it is large images that usually cause this.
You can use either photo editing software or an online service to reduce the file size of your image.
A06. What kind of image file can I use?
The image or photo can be jpg, bmp or gif, without transparentcy
Most photos are jpg or jpeg files and artwork is usually a gif or bmp. With artwork what is important is the transparentcy setting. If you have a transparent part of your image, then it will not display correctly in all browsers. In some browsers that area will display as grey instead of transparent. This is a browser compatibility issue, so we just do no allow this feature.
If you want your image to look transparent then match the background of your image to the area where the image is going to be placed. For most or our templates that would be "white".
A07. What do you charge for adding photos or images?
Exact swaps: These are the cheapest. Because they require the least amount of time to do. Your image or photo must be the exact same size and shape of the one in our template that we are swaping it for. We charge $35 per image to do an exact swap*.
Adjusting my image for an exact swap: If we need to adjust your the size or shape of your image then this will cost you $40 per image. Add to that the $35 exact swap fee for a total of $75 per image*.
Customizing the template for you image: This is an expensive option. This is either when you provide us an image that is not the exact size of the one in the template or the template does not have an image at that location. Some template do support adding any additional images so you may need to pick a different template. We change by the hour please contact us for an estimate.
Customizing the template for your image plus adjusting the image: This is an expensive option. It includes the time getting the image the way you think it should look plus adjusting the template to display it properly. Some template do support adding any additional images so you may need to pick a different template. We change by the hour contact us for an estimate.
A better solution may be to look at the 4th page offered in each of our 5 page packages. This 4th page may allow you to use an exact swap option rather than a custom one.
*We reserve the right to decline any image that is submitted. Some images just will not work. If we decline your image we will tell you why and what you can do about it.
If you need more help with questions about adding your own photo(s) please contact us.